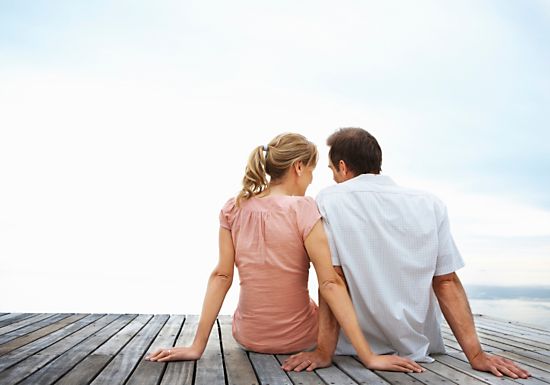 26 May

5 Unexpected Benefits of Praying with Your Spouse
Here are the 5 unexpected benefits from praying with your spouse. I hope this motivates you to grow closer to Christ and your spouse!
You hear what is on their heart.

We have to admit it, most of the prayers we offer up to God are filled with requests and pleas. We ask God to help us in our daily struggles and challenges. And many times, when a wife and husband are busy parenting their little ones, they forget to share with each other the struggles they face daily. Praying as a couple opens up this communication channel and allows you to hear what is on  your spouses heart.
It may just be the obvious things at first, but as you make praying as a couple more of a habit, your spouse will open up and you will discover thetrue petitions of their heart.
You have the opportunity to compliment them in front of God.

We all love getting compliments, (it's vanity, I know). But hearing your spouse compliment you can boost your mood and your spirit immensely. And when they do this during prayer, it's pure gold! During your couple prayer tell God how thankful you are for your spouse. Lift them up and vocally proclaim your love for the person God has given you. This not only gives glory to God, but to your spouse too, and encourages the habit of couple prayer.
It increases your humility.

Anytime you physically bow down, get on your knees and pray, you are humbling yourself. And having our spouse on their knees next to you as the last thing you do before getting into bed brings a calm to the end of the day. This humility translates to other aspects of your marriage.Increasing your humility increases your patience during those times when you find yourself in a spat because the dishes are dirty and the kids are fussy. The strength you build during couple prayer, even if its just a few minutes every night, dramatically strengthens your marriage during times of trial.
It makes you realize you're a team.

The emphasis is on praying together. It is wonderful to pray by yourself but when you vocalize your petitions and gratitude in front of your spouse, you're revealing a part of yourself that you do not share with everyone. And this is what marriage is all about! Having that one special person who knows you better than anyone else. Allow your spouse into your heart and slowly they will open up too. This builds communication, trust and intimacy!
It improves your intimacy as a couple.

The last point is pretty obvious but oh.so.wonderful! When you pray together and open up your hearts to each other and to God, your intimacy as a couple is strengthened profoundly. If you had an argument earlier in the day; praying together as a couple could ease your tension and allow you to sleep peacefully. Or hearing your spouse tell God how thankful he is that you're his wife, may just melt your heart and result in baby in 9 months. Prayer improves not only your intimacy with each other, which strengthens your marriage, but your intimacy with God too.